Best IT Services Providing Website
Secure ,
Fast


and Reliable NVME
SSD Hosting
We are running our server on fastest nvme ssd technology with
20x Faster than normal server
Get Hosting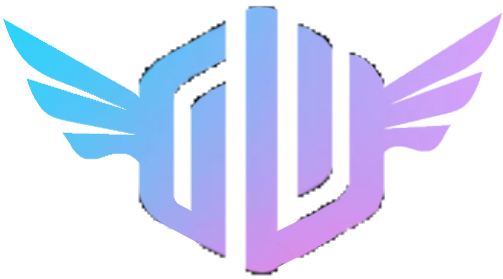 GrabWebHost
Hosting Features
Instant Activation
We are committed to provide instant activation for CPanel Hosting Services.
24/7 Support
We are committed to provide best dedicated support Service, Via WhatsAPP or Support Ticket.
99.99 Uptime
We are using Litespeed Server with cloud technology which provide higher Uptime .
High Performance
We are using NVME SSD Server and dedicated core which provide Us Higher Performance.
Multiple Data Centers
Our Servers are located all over the globe and we are commited to provide all location service.
Money Back Warranty
We assureed to provide 100 Percent Money Bank Guarantee Within 7 days of servce Usage
Service Features
Super Fast Delivery
We are committed to provide super Fast Delivery as soon as we received the payment.
24/7 Support
We are committed to provide best dedicated support Service, Via WhatsAPP or Support Ticket..
Free Modification
We do free Modification once we Delivery the Product Within 7 working days.
Dynamic Design
We are committed to provide you the best dynamic design according to your requirement with multiple options.
Admin Panel
With our Web Development Feature We also Develop Admin Panel So that You can also customize your website by YourSelf .
Bugg Free Development
We are committed to provide you Bug Free Safe Development which leds to high Web Performance and optimized Website Speed.
FAQ
General
How do I get started with web hosting?
First, Select Your Package and Buy now if you face any kind of difficulty than u can chat with us , then after payment you package will get automatically activated
What is difference for each plan?
The Main Diffrence between each plan is NVME SSD Storage,Number of emails, Bandwidth.
What kind of web hosting do I need?
It fully depends on you if you use php or html language in development than its fine with our Shared Hosting but if you require development like django Web developent Then you need to buy our django Hosting.
Why do I need domain name?
A domain name gives your business instant credibility and puts you in the same online marketplace as your largest competitors.
What my website protected from hackers?
Yes Your Website is fully protected from hacker we are using multi lavel firewall system which will protect your server from Hackers.
How do I backup my website?
The backup system from our panel is very is even we are using JetBackup which provide batter backup system.
Advanced Topics
Which kind of WebServer is GrabWebHost Providing ?
We are currently Providing the fastest Web Server which is Litespeed WebServer.
Will My account suspended/terminated if i forgot to pay?
Our billing System Remind you 10 days Before your payment by sending mail althogh if you forgot to pay we don't suspend Your account for further 5 Days.
Which type of Harware do GrabWebHost Using?
We are using NVME SSD Which is 10X Faster Than normal and Dedicated Core Which Provide Higher Performance.
Is Domain free with Hosting?
Yes We do offer free domain with 1 year Subscription.
How to get support?
We are committed to provide 24X7 Support through Direct mobile Call ,WhatsAPP Chat and Ticket Support.
Is my provides information is safe?
Yes, All those information that you provide to us is safe we don't offer our data to any company for marketting as we do belive in privacy.